A.Y. Weinberg has worked with and taught youth for over thirty years in various capacities. From 1981 to 2001, he was the regional director of the NCSY Midwest region. NCSY is the most effective and respected educational Jewish Youth movement in the world. In 2001, he founded Camp Extreme and Project Extreme, where he has remained to date. It is through A.Y.'s vision to help youth that he founded Minnesota Girls Academy.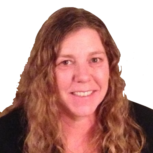 Dr. Nosti has over 20 years experience working with children and adolescents. Prior to joining the Minnesota Girls Academy, Dr. Nosti was employed at KidsPeace National Centers, where she advanced in her career beginning as a Treatment Team Supervisor, served as a Clinician, was a Clinical Manager, ran a school based mental health program, and eventually was an Associate Executive Director.
Dr. Nosti has worked in a variety of settings including residential, diagnostic, community outpatient, school based programs, and child welfare. She earned her Bachelor's Degree from Muhlenberg College, Master's Degrees from Villanova University and Millersville University, and her Doctorate in Clinical Psychology from Philadelphia College of Osteopathic Medicine.

Having grown up and currently residing with her son Mick in southern Minnesota, Patty has made a life-long commitment to helping others in the region. Patty received her undergraduate degree from Mankato State University (renamed Minnesota State University) and graduate degree from Argosy University. Patty is a Licensed Marriage and Family Therapist and provides our residents with individual, family, and group therapies. 
With over 25 years of experience working in the field in a variety of settings including residential, public school, corrections, day treatment and private practice, Patty brings wisdom and a calmness to our program. Patty's treatment philosophy is adaptable and individualized to each specific child. By utilizing their genogram, current thought processes and challenging outcomes, Patty aides our residents in developing healthier boundaries and establishing new problem-solving skills. Her realistic, non-intimidating, approachable style creates a truly therapeutic environment for both residents and their families.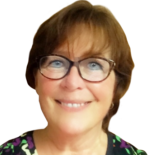 As a native Minnesotan, Karen has enjoyed raising her family and studying in central and southern Minnesota. She especially loves spending time and spoiling her new granddaughter! Karen received a Bachelor of Science in Human Services from Metropolitan State University in St. Paul, Minnesota. She retains a temporary teaching license, grades 1-12, through the Minnesota Board of Education and has also studied American Sign Language at St. Paul College.
Karen has worked across various settings including the following: Hospital ER, Residential-Nursing Home, Outpatient Treatment-CTSS (child and adult), and education (Paraprofessional). A few of her many assets include her ability to organize ANYTHING, her innate ability to remain calm in a crisis, and her artistic abilities. Karen is MGA's in-house gifted artist. She actively engages our residents in various forms of artistic expression-and the results are quite impressive! Karen's mature and nurturing approach make it possible for her to form therapeutic relationships with all residents, recognizing their individual strengths and guiding them through areas of struggle.
Michael Nussbaum
Leora Reicherberg
Mark Silverberg
Naomi Ochsendorf
Ariel Lebowicz
Don Ghermezian
Moshe Bellows
Eric Rothner
Mordecai Tesslen