Minnesota Girls Academy is a licensed Residential Treatment Facility serving girls ages 13-17 who have been experiencing social, emotional, behavioral, academic, and/or family issues. Some of the specific areas we treat include:
anxiety
anger management
adoption issues
inattentiveness
truancy
manipulation
motivational issues
rebellion
promiscuity
defiance
depression
hyperactivity
self-esteem issues
social issues
impulsivity
attachment issues
Our therapeutic approach is founded upon the belief that every individual
has the capacity to heal and grow.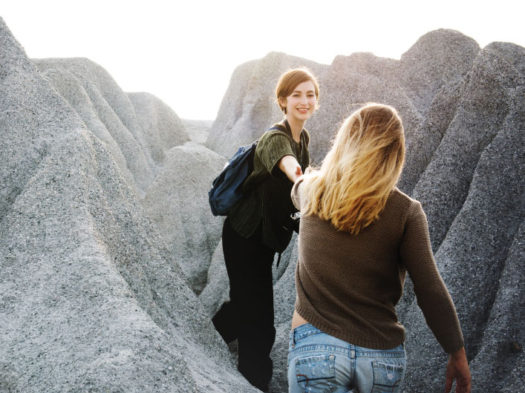 MGA's treatment program builds upon safety – personal, physical, emotional, social, and spiritual. Individuals cannot work through issues if they do not feel safe. MGA recognizes and celebrates growth, no matter how small. Change can be difficult and take considerable time. Each step along the way to a more positive and productive future will be acknowledged and built upon.
What People Say About MGA
"We truly appreciate all of your help! (Child) has grown so much since arriving at MGA. Staff was always very helpful when we had any questions and were easy to work with. Sometimes plans would change (pick up times) and they were always willing to work with us. (Child) learned skills that she will be able to use throughout her life. We are grateful she was accepted into your program with her past. Thank you for giving her a chance to prove herself. I really don't know where we would be without MGA. Words cannot express how grateful we are for all you have done. Thank you! "
"MGA was truly a lifesaver for my daughter. I couldn't imagine her receiving treatment anywhere else. ALL the ladies at MGA are phenomenal! My daughter received life changing help while at MGA. I am eternally in debt to MGA for helping my daughter and family. Essentially without them taking a chance on her, we wouldn't be where we are. I am scared to think to think of where we would be. You are all truly AMAZING to the core! We love you all!"
"I feel like (child) grew a lot during her time at MGA and learned a lot of skills she has taken with her. (Child) continues to be doing well and often reflects back on skills she learned at MGA."
"We had a great experience working with all staff at MGA. We believe the individualized program you provided for (client) helped her tremendously. Thank you for your dedication to adolescents!"
"I want to say 'thank-you' for saving me. It seems cliché, but it's honestly how I feel."
"Very impressive facility with wonderful staff. (My client) has said this was the only place she felt respected, safe, and cared for. (She) has been in multiple placements and this was, by far, our best experience. Thank you! 
"I really appreciate you guys. Thank you for the help!"
"I have been incredibly impressed with MGA. The staff were so compatible with my client and pleasant to work with."
"My colleague and I truly enjoyed working with this program and are so happy with the growth (client) made while there. Your communication with us was great. Your styles of working with young people-great, and the monthly meetings were very helpful. I will definitely consider another placement there, if the need arises."
Frequently Asked Question

What can I expect in the first session when I see a therapist?

What can I expect in the first session when I see a therapist?

What can I expect in the first session when I see a therapist?