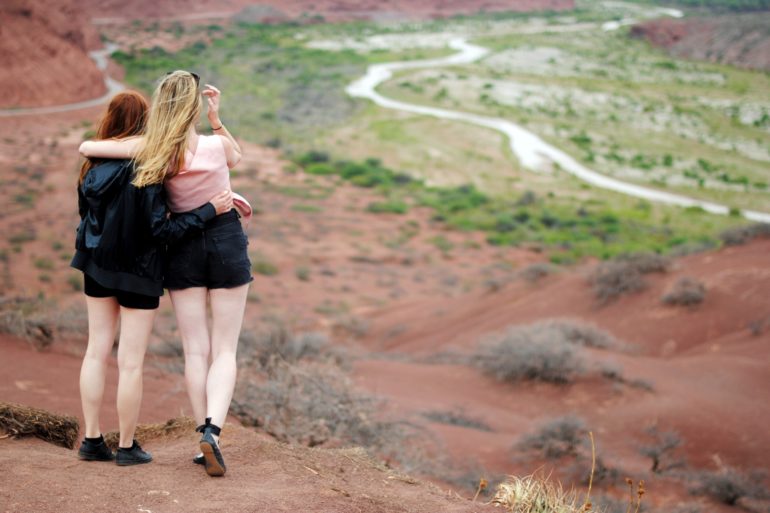 How Should We Think About Boundaries?
We want our daughters to become independent, stable and fulfilled adults. To get there, they'll
need to explore the world and their place in it during their teen years. That's when they need to
be challenged and learn to overcome those challenges. In this way, they'll gain the skills and
maturity needed to develop into responsible individuals.
But this development doesn't happen overnight — and it needs to be protected. That's why we,
as parents, set boundaries for our daughters. These kind of limits are more than regular rules
that provide organization or structure — they're essential to teenage growth and development.
So. it's important to consider how we create, enforce and change the boundaries we set for
daughters.
Boundaries are about balance
Boundaries are meant to create a protected space where teenagers are safe and free to learn,
experiment and even make mistakes. Good boundaries strike a balance between security and
experimentation. Create boundaries too tight, and children will lack the room to grow and
develop. Make them too lax, and you'll forgo any ability to protect children from danger. As you
set boundaries for your daughter, keep that balance in mind. Stable boundaries make children
feel safe, and empower them to take smart risks as they develop confidence and independence.
Testing the limits is normal
Teenagers are always learning, and it's only natural that they'll push up against the limits set by
parents. Testing boundaries is not only normal, it's healthy. Even as your daughter explores and
perhaps oversteps her boundaries, remember that these are learning experiences. Everyone
makes mistakes so that they can learn to do better the next time. To make sure your daughter
learns from her mistakes, always be consistent. Communicate your expectations clearly to your
daughter, and lay out the consequences of violating boundaries beforehand. Be understanding
and caring with your daughter as she pushes against the rules you have laid down, and always
enforce these consequences evenly when necessary.
Boundaries can — and should — change
As your daughter grows, so should her boundaries. Because boundaries are about creating a
safe environment for development, they will naturally need to change as children require new
opportunities to practice becoming adults. Explain to your daughter which limits will never be
removed (rules regarding potential physical hazards, like wearing a seatbelt, for example, will
never change). Also explain that as she proves herself more independent and mature, some
boundaries will expand. Boundaries are about trust — and as your daughter shows she is
worthy of more trust with her actions, she will have more expansive freedoms inside the
boundaries you have set. As she tests limits and becomes more confident in her ability to direct
her own life, these expanding boundaries will allow even more room for her to fully realize her
unique identity.